PRINCIPALS FROM NORTH AMERICA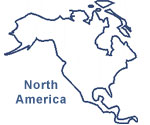 ALCO SPRING INDUSTRIES
ANSUL INC, USA
A & N CORPORATION
CINCINNATI LAMB
CLEVELAND GEAR COMPANY Inc
DEUBLIN, USA
DIAMOND CHAIN, USA
EATON Airflex
EATON Cutler-Hammer
HARMONIC DRIVE
HYDRATIGHT SWEENEY
GENIE INDUSTRIES, USA
KAVLICO CORPORATION



ALCO SPRING INDUSTRIES
Spring Industries Inc.

ALCO Spring Industries is the world's leading manufacturer of hot wound springs for transportation, industrial and government applications. With state-of-the-art manufacturing facilities covering more than 150,000 square feet, we offer a modern streamlined operation that allows us to deliver the highest quality springs available anywhere. Whether it's an order for one or two springs or up to a million, the ALCO team will meet your requirements.
More information at www.alcospring.com

ANSUL INC, USA.



101 vehicles fire suppression systems.

Redline cartridge-operated fire extinguisher.

LVSTM Liquid Agent Fire Suppression System.

Pneumatic / Electric power tools.

Inergen® Fire Suppression Systems.

R-102 Restaurant System.







A & N CORPORATION
High Vacuum Components Since 1965

A&N Corporation has been a manufacturer of high vacuum components since 1965. A&N is dedicated towards the goal of producing excellent quality vacuum flanges, fittings, feedthroughs and valves. The focus of A&N has always been on service and quality. Large inventories are always maintained - most orders are shipped on a same day basis. Computer controlled lathes produce consistently high quality products with extremely close tolerances and excellent surface finishes. Inside sales people have years of vacuum hardware experience and are highly capable of helping you determine your best hardware solutions if questions exist.

More information at www.ancorp.com

CINCINNATI LAMB


Cincinnati Lamb offers technology-driven solutions that include composites processing equipment, profilers, routers, and five-axis CNC machining centers; manufacturing systems and cells, horizontal and vertical machining centers and turning centers; and automated assembly and test machines and systems.

| | | | |
| --- | --- | --- | --- |
| | Turning Centres (2-Axis and Driven Tool) | | Assembly and Test Systems |
| | Vertical Machining Centres | | Automation Systems |
| | Horizontal Machining Centres | | Profilers and Routers |
| | 5-Axis Machining Centres | | Composites |
| | Systems and Cells | | Special Machines |
| | Rebuild/Retrofit/Remanufacture/Retool | | |

More information at www.cincinnatilamb.com





HTC - 150




CLEVELAND GEAR COMPANY Inc, USA.
Open Gearing Speed Reducers


Cleveland Gear, founded in 1912, became a VESPER company in 1980. It is an industry leader in the manufacture of High-Quality Worm Gears, Speed Reducers, Variators and Custom gear drives.

APPLICATIONS


| | |
| --- | --- |
| | Worm Gear |
| | Shaft |
| | Lock Nut and Keys for CE and BHEL XRP Bowl Mills |

BOWL MILL SIZES

| | | | |
| --- | --- | --- | --- |
| | XRP-623 | | HP-703 |
| | XRP-663 | | HP-803 |
| | XRP-703 | | |
| | XRP-763 | | |
| | XRP-783 | | |
| | XRP-803 | | |
| | XRP-883 | | |
| | XRP-1003 | | |

MARKETS SERVED

Product generation, Crushers, Machine Tools, Metal Drawing, Elevators & Escalators...

More information at www.clevelandgear.com

DEUBLIN, USA.
Rotating Union


Rotating Union is a mechanical device that allows transfer of a medium from a stationary source to a rotating component.

Deublin is the world's largest manufacturer of Rotating Union.


| | |
| --- | --- |
| | For Water, Steam Air, Hydraulic Oil, Vacuum, Hot Oil and Coolant Service. |
| | In-the shaft or End-of-the shaft Mounting, mono or dual-flow application, single, double or multiple passage type. |
| | For continuous steel caster, textile, machine tools, rubber and tyre, paper making, printing and packaging, plastic, chemicals, cement, aluminium and lot more. |

Deublin has the product engineering enterprise and industry experience to provide the best possible solution to your Rotating Union Application.

Deublin Rotating Unions for Machine Tools

Making possible through the spindle coolant flow at high pressures and speeds. Applications include deep hole drilling, boring, gun-drilling and transfer machine.

| | |
| --- | --- |
| | POP-OFF unions solve dry running problem. |
| | External supported unions can take upto 20000 RPM. |

More information at www.deublin.com

DIAMOND CHAIN, USA.
Special Chains for Oilfield Equipments



Roller chians used in the Oils and Natural Gas Industries are subjected to some of the greatest loads and harshest environments. Diamond Chain company, USA manufactures single or multiple strand 'OilField' chains which are typically constructed using Heavy Series Components. These models are additionally subjected to performance testing in accordance with API (American Petroleum Institute) Specification 7F and proudly displays the API Logo.

More information at www.tapcointl.com





EATON USA.
Airflex Division - Industrial Clutches and Brakes


The Airflex division of Eaton manufactures a variety of industrial clutches, brakes, and assemblies for heavy equipment. Airflex products are currently in use in a variety of industries, including : mining, grinding, marine, paper, metalworking, oilfield, can making, laundry, logging, roll form, converting, and dynamometer.

Product range consists of constricting clutches, Multiple disc clutches and brakes, Water Cooled Brakes etc.

More information at www.airflex.com

EATON CUTLER-HAMMER, USA.


Eaton's Cutler-Hammer, backed by experience of 200 years, is one of the world leaders of electrical control and power distribution products.


Electrical control products include contractors and motor starters, variable speed drivers, photoelectric and proximity sensors, video control panels, microprocessor-based control and protection device, push button and switches , all enhance factory performance.

Power distribution products include complete family of circuit breakers ranging from miniature breakers, rated from 120 V upto world-class vacuum breakers rated to 38 KV.





PSF Flange Output
Precision Actuator


HARMONIC DRIVE


Harmonic Drive Technologies is a world leader in the design, development, and manufacturing of zero-backlash, high ratio, harmonic drive gear components, gearheads and actuators. We will provide off the shelf or customer specific units to satisfy motion control applications requiring precise positional accuracy and repeatability.


More information at www.harmonic-drive.com

HYDRATIGHT SWEENEY, USA.




Hydratight Sweeney is acknowledged as the only single-source provider of all bolt tightening and tensioning devices such as :

Hydraulic Torque Wrenches



Unique tools for precise and fast torquing of nuts and bolts.

Torque ranges from 123-28000 ft-lb.

Versatile - can be used for a wide variety of nuts.

Lightweight, compact and low maintenance.

Other products


Bolt tensioners.

Mechanical Torque Wrench.

Torque Multiplier.

Nut Splitter.

Flange Spreaders.

Portable Work
Platforms

GENIE INDUSTRIES, USA.
Specialized Lifting Solutions

Genie is a world leader in the production of material lifts, portable aerial work platforms, scissors lifts, and self- propelled telescopic and articulated booms.

Genie remains at the forefront of innovative design and quality production. Genie lifts are the first choice on construction and industrial sites around the world.

| | |
| --- | --- |
| | Self Propelled Telescope "S" Boom. |
| | Self Propelled Scissor Lifts. |
| | Trailer Mounted Booms. |
| | Portable Work Platforms. |
| | Portable Materials Lifts. |
| | Runabouts. |

More information at

www.genieindustries.com

KAVLICO CORPORATION, USA.
Displacement Sensors


KAVLICO CORPORATION, USA, A SOLECTRON COMPANY, is an industry leader in Electromechanical Position Sensors and Capacitive Pressure Sensor technology. For over 40 years, KAVLICO sensors have led the way when it comes position feedback sensors for Power Generation Turbines applications include.

| | |
| --- | --- |
| | Linear variable differential transducers (LVDT for Gas turbine sensors. |
| | Rotary variable differential transducers (RVDT) for Turbine controls. |
| | Variable AC impedance sensors for Steam turbine applications. |







Home | About Us | Principals | Clients | Network | Jobs | Contact